WELCOME
Sharing myself and
my life
A place to share my thoughts, feelings, ideas and writings
About Sandra
LOVER OF LIFE
I love so much in my life!
WRITER
I have written all of my life - diaries, letters, short stories, cards, emails, drafts, magazine articles, travel journals, obscure notes and exercise books filled with stories and observations of people and life.
LIFE COACH
Discover your potential, maximise your happiness and success, and create a life you love!
Sandra's Coaching Practice
For over thirty years I have worked with hundreds of people in Australia and around the world and assisted them to discover their potential, maximise their happiness and success, and create a life they love.
I can help you gain insights, grow personally, and think differently to achieve your dreams - perhaps even things you never thought possible!
Colleen's Kids - BRAVEHEARTS
My friend Colleen sold her business to go and manage this orphanage in Phnom Penh, Cambodia for 109 disabled children and orphans.
Sheela
Sheela lives in Kathmandu, Nepal and has been sponsored by Sandra and her husband from the age of 5 years old.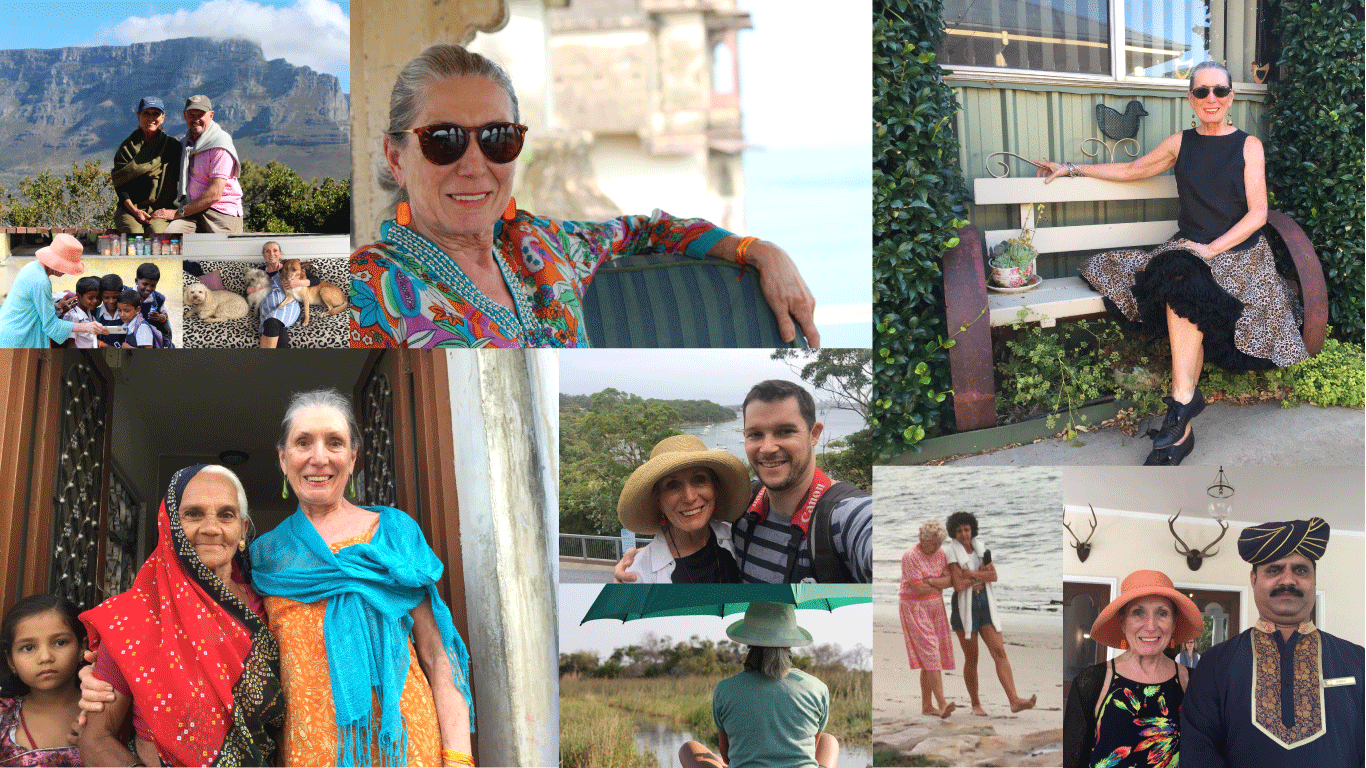 My Favourite Recipes
I love to cook. It is a place where I show my love and express how I feel for those I cook for.
Granny's Sausage Rolls
My mother made these delicious sausage rolls most weekends of her life. She gave them away to the butcher, the station master, the chemist, the vets and all the people she loved and wanted to acknowledge. I have taken on her tradition, but only at Christmas time!
PAUL'S GREEN CHICKEN CURRY
Our nephew Paul Groom came to Australia from Africa about twenty five years ago and lived with us for some months. One night, I made this curry and he had three helpings, so in his honour I renamed it "Paul's Green Chicken Curry." I think of that lovely man every time I cook it.
FAY'S DIVINE APPLE CRUMBLE
Fay and my mother Vera worked together at Vinnies in Chatswood for twenty years, and were the best of friends. Fay is a sensational cook, and she gave me her crumble recipe years ago. It freezes well (if there is any left) but you can also freeze the crumble mix and have it ready to sprinkle on a base of fruit.